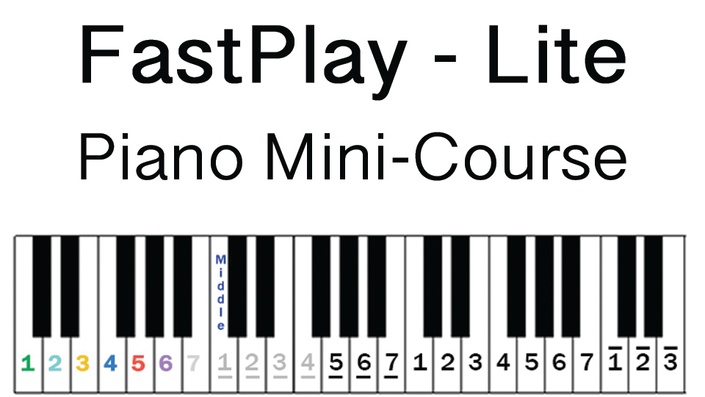 FastPlay Lite - Mini Piano Course
Learn 3 Songs on Piano FAST - no need to 'read music' - accessible to all
Watch Promo
What is FastPlay?
FastPlay enables you to learn piano incredibly quickly, WITHOUT having to read 'music' (traditional notation).
This revolutionary new patented piano tuition method from the 'DecPlay range' of piano methods, uses an ingeniously simple technique to achieve incredibly fast results.
How is FastPlay so Fast?
FastPlay enables people to play their first tune to a moderate level within an hour and to play competently within days, to a level only expected after dozens of lessons using traditional tuition methods!


Other playing styles in the DecPlay range can then be built upon this FastPlay foundation, enabling rapid results with additional skills such as:
FastPlay - Advanced style with rapid results
SingPlay - Play accompaniment for Singing
ProPlay - Professional Style
ChordPlay - Playing from chord sheets
ImproPlay - Improvisation
ComposePlay - creating your own compositions / songs
KeyPlay - Instantly transpose to different keys
DotPlay - transition to and from traditional notation
EarPlay - Playing by ear (without sheet music)
Why is DecPlay Needed?
DecPlay makes playing piano accessible to all, answering the call from many people who wish to play piano, but are unable to do so by traditional methods / music notation, by providing:-
INSTANT GRATIFICATION - understand song sheets immediately
RAPID RESULTS - play recognisable song within 1 hour
MEMORISE SONGS EASILY - ideal for parties
ACCESSIBLE - for all ages (4+), dyslexia, ASD, ADHD, partially sighted and special needs
SKILL DEVELOPMENT - connects to courses for professional style, improvisation and composition


Who is It Aimed At?
This 'FastPlay' method is aimed at anyone who wants to play piano, from age 4 upwards and it is designed for pop music although it also includes some classical. It is suited to children or adults wanting to perform solo piano, play piano and sing and also for guitarists or studio engineers wanting to add keyboards to their music. It is also highly effective for people with dyslexia, ASD, ADHD, visual impairments and special needs.


About This Course
The FastPlay Lite mini-course guides you through the 3 core skills required to play your first song on the piano, using both hands. It takes just minutes to understand how to read the DecPlay song sheets and no traditional notation is involved and no prior experience of playing piano is required.
You should take this course if you want a fun, fast and simple way to experience the joy of playing piano. One song sheet is included with the course and you then have option to purchase extra song sheets including songs from famous artists, or improve your playing style with advanced techniques from the other courses in the DecPlay range of tuition methods.
CLICK THE ENROLL BUTTON NOW
at the bottom of this page - to join the thousands of people who have learnt piano with FastPlay and be playing piano faster than you ever thought possible.
Your Instructor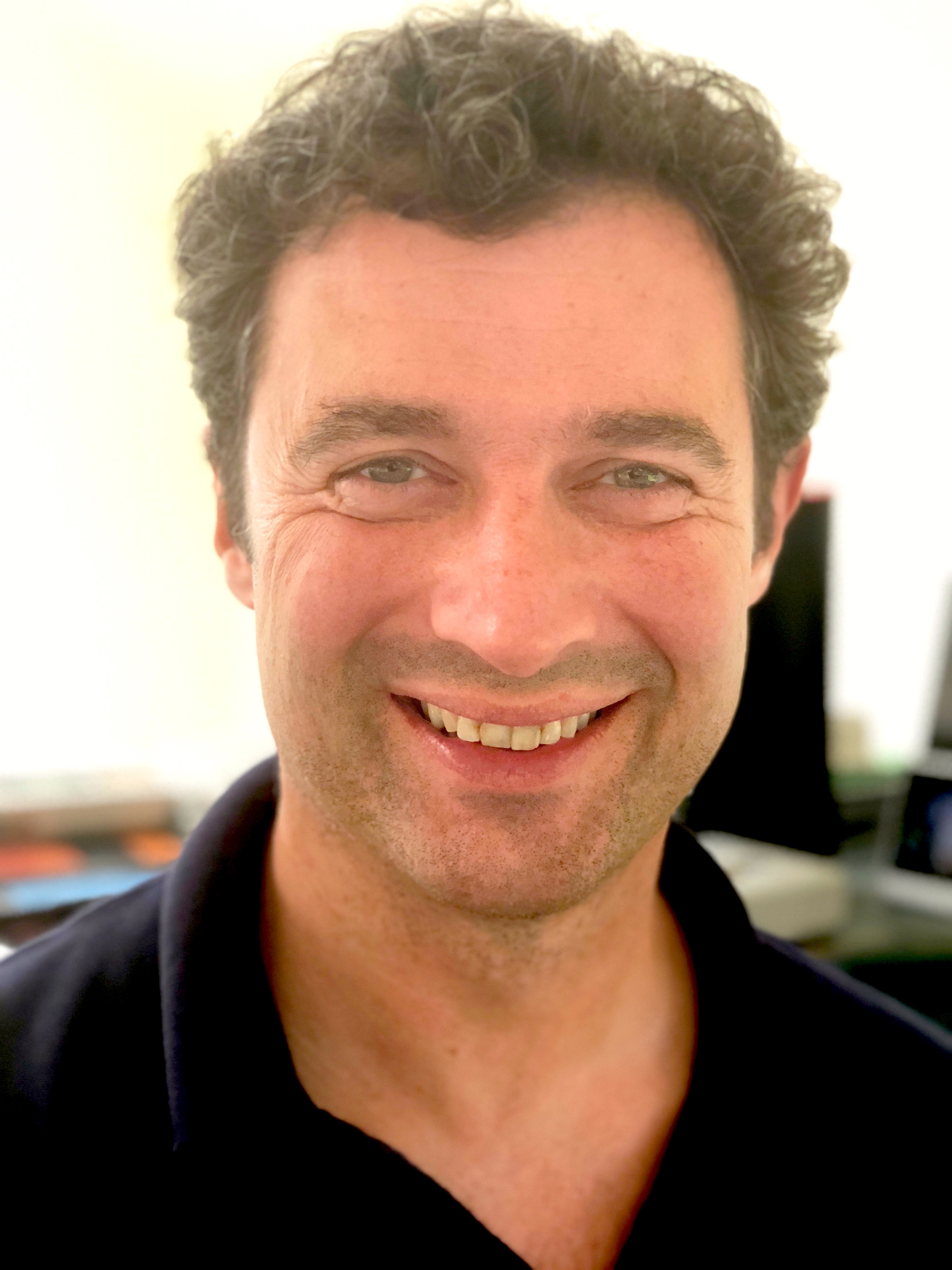 Hi, I'm Declan - welcome to DecPlay, where learning piano is made fast, easy and fun.
My mission is to improve lives by making the joys of playing piano accessible to everyone, of all ages and abilities.
But a few years ago, things were quite different - until one night at a party …..
Even though I was trained classically on piano and violin, I spent most of my youth playing piano and guitar in pop/rock bands. For many years, I combined a day job as an internet entrepreneur, with a passion for playing music, songwriting and recording music. I loved playing gigs and doing studio recordings etc... but by far the most enjoyment I've ever had in music was creating an amazing atmosphere and connections between strangers, especially at an impromptu event such as a party, when I was asked to play something on piano. Fortunately, I had learnt how to play by ear, so I could instantly play any song I've ever heard before, so rather than having to think of what to play, I simply asked people around me what their favourite song was and the fun began! The buzz from being able to create magic moments, with everyone standing around the piano, singing their hearts out, changed my life.
Often people would come up to me and say that their biggest regret in life was that they hadn't learnt to play piano when they were younger. When I asked what was stopping them learning now, they would recant myths such as you can only learn piano when you are young, or you have to come from a musical family, or you have to spend years of practice before you can play. I knew that this wasn't true and would often try in vain to persuade them that if they have the passion, then they can learn piano, no matter what their age, family background or hectic lifestyle.
One night at a friend's birthday party, a middle aged businessman said how much he regretted not learning piano and refused to believe that he was still capable of learning and I got so frustrated that I vowed that I would prove that anyone could learn to play a recognisable song on piano within weeks. At the time, I didn't know how I could prove it, I just knew deep inside that if I had learnt how to work out how to play any song within a few seconds, just by remembering how the melody goes, it can't be that difficult.
I had learnt to play by ear instinctively over many years and it took me 2 years to fully analyse and de-construct the process and then turn that into a teachable method that anyone could understand easily. This method (called 'DecPlay') has since been awarded a patent and has achieved phenomenal success with thousands of people in over 74 countries. It unlocks the natural musical talent we all possess and enables rapid development of a wide range of piano skills, from beginners through to professional styles, without the need to read traditional notation.
Course Curriculum
Introduction to Course
Available in days
days after you enroll
Fast-Track Results & Top Tips
Available in days
days after you enroll
Learn the Right Hand Part - (Skills 1 and 2)
Available in days
days after you enroll
Frequently Asked Questions
When does the course start and finish?
The course starts immediately when you join and is a completely self-paced online course - you decide when you start and how fast you progress through it.
How long do I have access to the course?
You will have access to the course for 2 years. Any downloads you have received from the course are yours to keep for ever.
What if I am unhappy with the course?
We would never want you to be unhappy! If you are unsatisfied with your purchase, contact us in the first 30 days and we will give you a full refund.
Congratulations on starting your journey to experiencing the joys of playing piano. I look forward to hearing your progress.

Best wishes,
Declan